The

Lacquer-Coat acrylic tag presents a professional "badge" of your club's identity.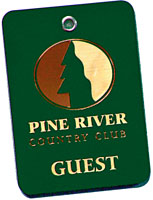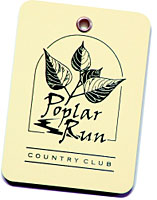 A perfect way to reflect the well-earned image of your club is to offer members, guests, and tournament contestants an elegant symbol that will represent your club in a classic manner.





Crisp and vivid color intensity is provided by the hot-stamp foil imprinting,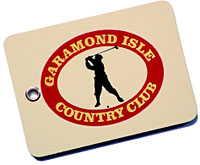 in single or multi-color designs. The 1/8" thick three-ply acrylic material with an attractive matte finish is ideal for engraving individual names, but is often chosen just for its beauty and durability.